Current View:
All Nev Brooks Commercial Boat Sales Listings
(15) |
UAE Listings Only
(1)
Used Boats:
15
Adverts Displaying:
1
-
10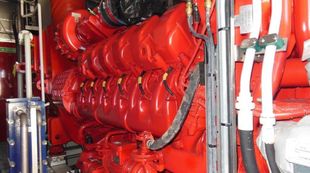 FRAMO FIREWATER PUMP SYSTEM - AS NEW NEVER BEEN USED. Built in 2007, purchased and freighted to Australia in 2013. Cost was approx $4m AUD. Pump and all pipe work still in packing crates. Rated power 835 kw with max continuous flow rate of 2300 m3 per hour. For full details call or email....
read more
Year:
2007
Length:
7.99m
Location:
Western Australia Australia
Price:
$1,600,000 Ex. Tax

View Details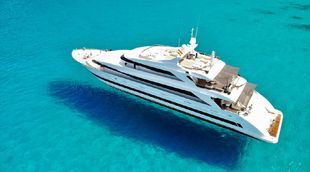 HOME MOORING - IBIZA Unique 44 meters, GRP built with 7 cabin - 1 mega master - 4 VIP - 2 double with pullmans Equipped with 2 x MTU 4000 // 3 Generators Economic Speed 15 knots - Cruising Speed 22 knots - Max Speed 27 knots Seakeeper Zero Speed Stabilizers Built 2010 and completely refitted in 2017/2018 Charter prices with Ibiza mooring included from May 15th to October 15th LOA: 44 meters - Beam: 8,50 meters - Depth: 1,60 meters - Cruising Speed: 25 Knots SEE LINK TO BROCHURE BELOW https://spark.adobe.com/page/Aj4Cbctghx6hH/...
read more
Year:
2010
Length:
44m
Location:
Ibiza Spain
Price:
$11,000,000 Ex. Tax

View Details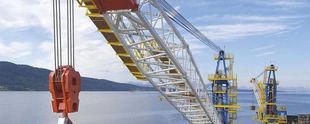 60 Series Kingpost Crane – Manufactured in 2015 – New/Unused – Located in Dubai New Price US$ 2.7 Mill - Now Selling for only US$ 980K SWL - 130,000 LB Caterpillar C15 - 580hp...
read more
Year:
2015
Length:
150'
Location:
Dubai UAE
Price:
$980,000 Ex. Tax

View Details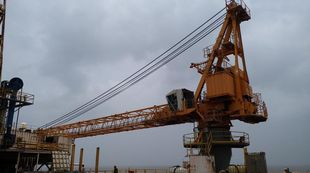 For sale 1 X used 65T Liebherr DIVERSE BOS2600/65DLI crane. Kindly find attachments. Specifications as per below. Manufacturer: LIEBHERR Type no:BOS2600/65DLI Serial no:170199 Type of load handling attachment:DIVERSE Nominal load capacity:65T Year of manufacture:2006 Engine power:400KW Running hours:19443 Crane is in working condition....
read more
Year:
2006
Length:
85'
Location:
India
Price:
$420,000

View Details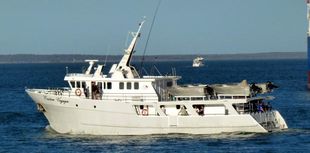 85' Steel Charter Vessel " Eastern Voyager "- FOR SALE AS BOAT ONLY OR WITH CHARTER BUSINESS. This is one of the most iconic reef fishing vessels operating to the Great Barrier Reef. " Eastern Voyager " offers from 3 to 14 day charters and beyond to the Swain Reefs, Capricorn Bunker Group, Coral Sea and Shoalwater Bay. Currently operating with AMSA Certifcate of Survey and Certificate of Operation for 1B - 22 passengers or 30 people. She was originally built as a Southern Ocean Trawler and was converted into a very comfortable and safe offshore fishing and diving chart...
read more
Year:
1994
Length:
25.50m
Location:
Queensland Australia
Price:
$1,975,000 Ex. Tax

View Details
MV Em Express Vessel details: Year built/Rebuilt 1987 / 2007 Built in Norway Vessel Type Survey Vessel Classification society DNV Classification DNV +1A1 Ice-C EO DK (+) PWDK Length Over All 109,80 m. Length B.P.P. 102,00 m. Beam 17,50 m. Max Summer Draft 5,80 m. Max speed 15 knots Service speed 14 knots @ 13,5 t HFO/Day Endurance at Sea 23 days transit with HFO, 75 days in operation with MGO Bunker Capacity HFO: 328,8 m3, MGO: 871 m3 Consumption IF 180/MGO Transit: HFO/MGO 13,5/1,0 m3 Operation: MGO 9,0 m3 Fresh Water Production Osmosis Water Production Unit Type ENWA M...
read more
Year:
1987
Length:
109.80m
Location:
Poland
Price:
$1,500,000

View Details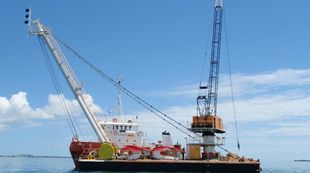 24m Crane Barge for Various Offshore Support Operations Flag: Australia Class: 2D Where Built: Sydney Refit: 1997 A general construction crane barge designed for bridge and wharf construction, pipeline projects and Salvage Dimensions LOA: 24m Beam: 13m Draft: 1.8m Machinery (below deck) Generator: 1 x 25kVA Caterpillar Compressor: 1 x 800cfm Sullair Mooring / Positioning System • 4 x Jaden 10T Hydraulic Winches • 4 x 2.5T Anchors Deck Equipment Inner Hook: 100T @ max lift water line to hook of 6.5m at 5m radius Outer Hook: 54T @ max lift water line to hook of ...
read more
Year:
1997
Length:
24m
Location:
Queensland Australia
Price:
$990,000 Ex. Tax

View Details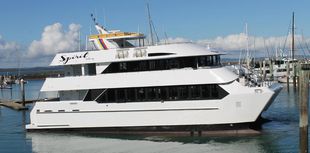 Whale Watching / Passenger Catamaran - ' Spirit of Hervey Bay ' was designed and built especially for whale watching tours. Launched in July 2008, she is still in pristine condition. This vessel is a credit to the owners and staff for keeping it so well presented. Fast and luxurious, the Spirit gets you to the whale's playground with minimal travelling time for maximum viewing pleasure with the whales. Extra comfortable with 6 viewing decks spread over 6 spacious levels, personal space is at a premium to move around at your leisure. You have to check out our Underwater Viewing...
read more
Year:
2008
Length:
77' 1"
Location:
Queensland Australia
Price:
$3,500,000 Ex. Tax

View Details
52' Image Aluminium Ex Patrol Vessel - Suit offshore construction / support / commercial fishing or dive charters. Extremely versatile vessel.. Originally a Water Police Patrol boat in very good conditionand and ready to work. Slipped in November 2019. Current Certificate of Survey for 2B - 12 + 2. Numbers can be increased in 1C to 33 + 2 at nominal cost. Also has 3B for Commercial fishing. Twin MTU mains of 650 hp per side, wot 24 knots, comfortable cruise 16 to 18 knots. Carries 4,300 litres of fuel. Accommodation includes three single berths forward and Master cabin with single berth m...
read more
Year:
1990
Length:
52'
Location:
Victoria Australia
Price:
$370,000 Ex. Tax

View Details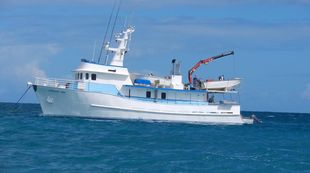 72' Steel Charter Vessel - This vessel may be purchased on it's own or with a very lucrative charter business conducting 7 day fishing / dive charters to the Great Barrier Reef. This business has been operating very successfully for many years. The majority of bookings are repeat business, with the vessel being chartered for between 30 and 40 weeks per year. 39% return on investment last year. Fully booked out from March 1st until the end of November 2018. The vessel is usually tied up from December to March ( Cyclone Season ) giving the owner plenty of time for maintenance and holid...
read more
Year:
1973
Length:
72'
Location:
Queensland Australia
Price:
$950,000

View Details